What Are Onesie Pajamas?
Views: 1847 Update date:Nov 12 , 2021
A.M. Boyle
Onesie pajamas are one-piece sleepwear garments that typically include slipper-like coverings for the feet. The name is actually short for "one piece," and these pajamas are sometimes called footed or footie pajamas because of the fact that a person's entire foot is enclosed. Although this type of pajama is more commonly available for children, onesies can be found in adult sizes as well, especially in stores that specialize in pajamas. They can also be found in a variety of styles and fabrics.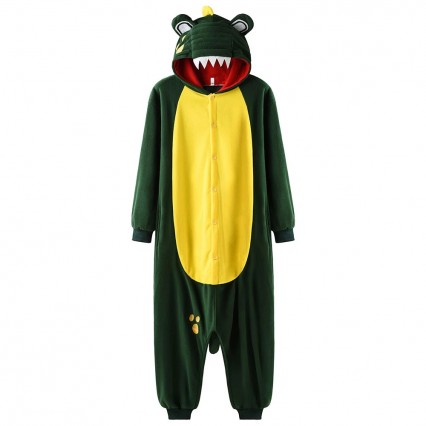 Generally made with a zipper that runs from the neck to the thigh, onesie pajamas are intended to surround the wearer in soft and cozy comfort and are particularly popular in the winter months. Most have an attached, enclosed section for a person's foot to slip into. The foot part generally has synthetic ribbed or rubberized material on the bottom to make it nonslippery. The pajamas themselves can be made from various materials, but the most popular are fleece and flannel. Some wearers find that the onesies made of fleece, which is a synthetic material, lose their softness after a couple of washings, and therefore, flannel is often preferred.

Both children and adult pajamas come in a variety of styles, and some come with hoods attached to provide even greater warmth and comfort. The pajamas can also be found with or without side pockets. Certain onesie pajamas include a flap in the back that can be opened and closed, which can be especially convenient for children who may need to use the potty while wearing them. The foot covering on some can be removed or folded into a cuff. All onesies, and particularly those for children, can be found in a wide variety of colors and prints, and some are even designed to look like animal costumes.
The term onesie actually originated from the brand name of a one-piece outfit designed for infants and young children. The original Onesie® is not necessarily a pajama, rather it is a one-piece T-shirt type garment that snaps together at the crotch area. It could have either short or long sleeves but generally does not cover the legs. The original design was considered a convenience to parents in that it held a baby's shirt in place while the easy-to-use snaps made it simple for a parent to change a baby's diaper when needed. Over time, however, "onesie" became more of a generic term to refer in general to any one-piece garment.